Alright, fellow pedal pushers, let's grab a cuppa, pull up our cycle shorts and dive, saddle first, into the world of padded cycling shorts. Now, before you start rolling your eyes and reach for your mouse to click away, just hear me out. Have you ever embarked on a long journey, filled with excitement, only to find your bottom decidedly unhappy less than halfway through? I bet you have. That's where padded cycling shorts come riding to your rescue – or should I say, your sitting apparatus's rescue!
Trust me when I tell you this – a good pair of padded cycling shorts can be the difference between feeling like you're sitting on a cloud and having your backside pounded by the unforgiving hardness of a bicycle saddle. Over the years (and miles of pedalling), I've had my fair share of encounters with both extremes. Therefore, it's from experience, expertise, and dedication to nursing sore bottoms everywhere, that I bring you the low-down on top-notch padded cycling shorts.
Throughout this guide, you'll gain insights on key factors to consider such as the eternal duel between quality vs price, the all-important thing called 'padding', and concepts of comfort and durability. Additionally, we look at style and design – because who said you can't look good while being comfortable?
"Investing in good padded cycling shorts is like investing in a comfortable chair: It's all about you, your comfort and ultimately, your performance."
Alright, without further ado, let's mount up and ride through the bustling marketplace of padded cycling shorts. Ready? READ ON!
General Recommendations
Best Overall: Pearl Izumi Attack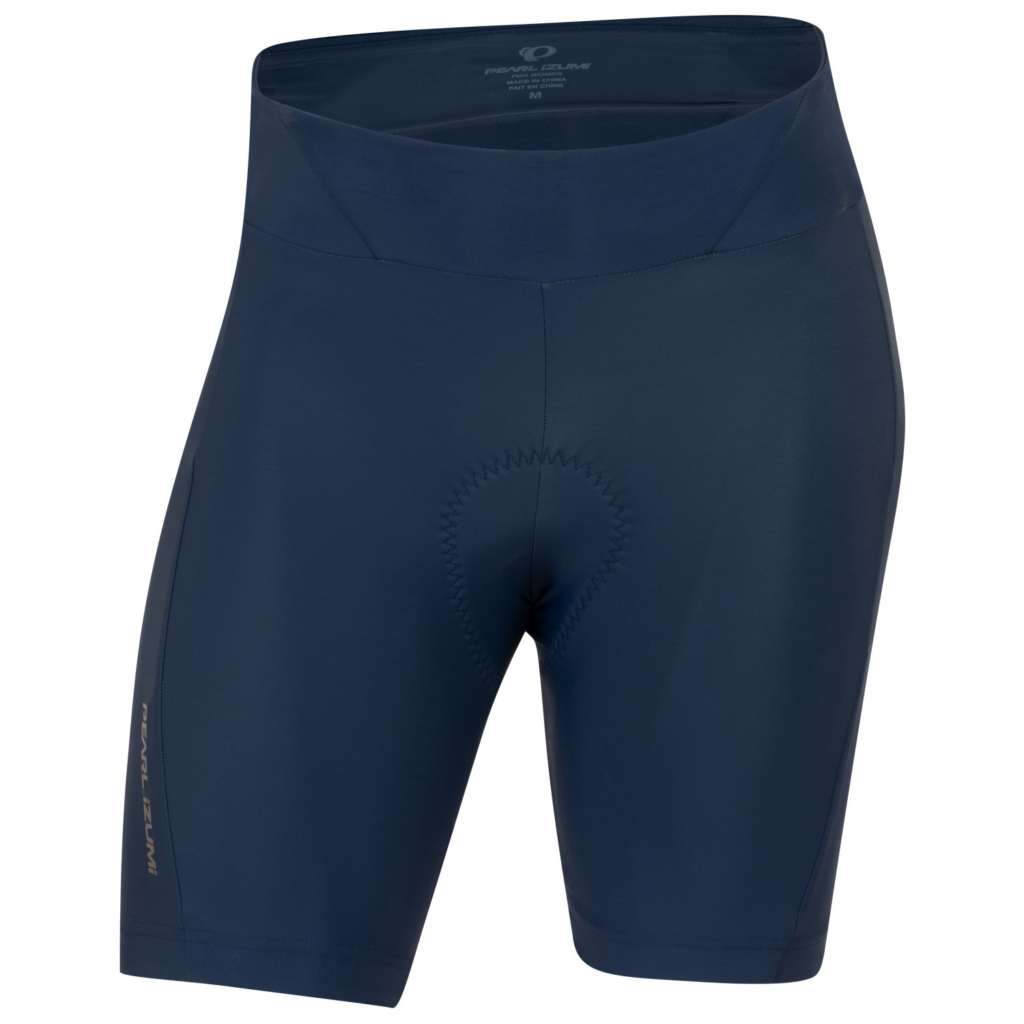 The Pearl Izumi Attack padded shorts have been a godsend to my rear end (pardon the rhyme, folks!). These shorts are my top all-around pick – I've spent countless hours equipping them on both short and long rides and trust me, they never disappoint!
Now, let me enlighten you about the ace features that place these padded shorts in a league of their own.
Comfort: Hands down, the Pearl Izumi Attack shorts provide unbeatable comfort! The chamois is thick yet breathable, making the ride a whole lot more comfortable.
Durability: Speaking from experience, these shorts are hard-wearing. They've withstood numerous long-distance rides as well as washing machine cycles, and they still hold up perfect.
Fit: The form-fitting design gives them a sleek and stylish appearance, while the elastic waist ensures they fit snugly without being overly tight.
I'd be remiss if I didn't mention the one teensy issue I had with the Pearl Izumi Attack. It's not a major drawback, mind you, just something you might want to keep an eye on. The shorts can run a bit small, so you may want to consider going up a size when ordering. As we say in the cycling world, 'better safe than sorry'.
Overall, these shorts tick all the right boxes for me. Comfort, durability and style—all rolled into one. If you're a fellow cyclist looking for a good pair of padded shorts, I'd strongly recommend giving the Pearl Izumi Attack a try.
Best Value: Pearl Izumi Quest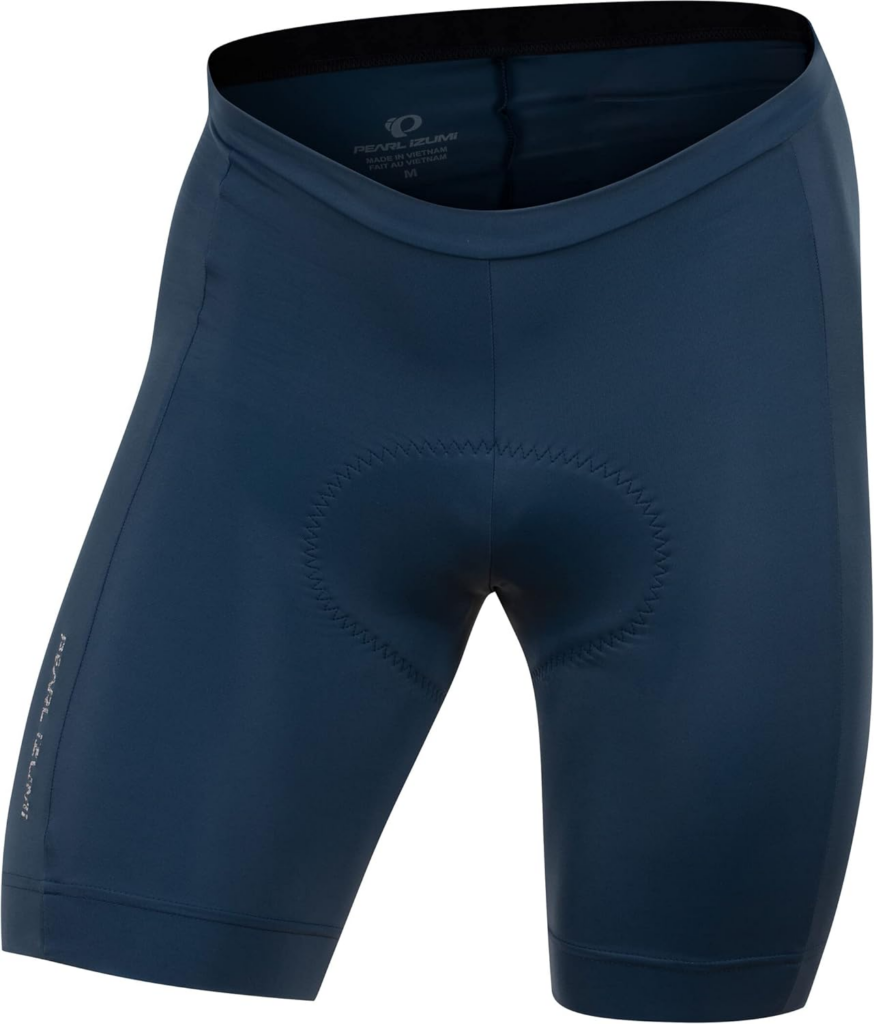 When it comes to achieving an unbelievable combination of comfort and affordability, the Pearl Izumi Quest Cycling Shorts steal the lead. Now, I've cycled through the good, the bad, and the downright uncomfortable in search of the perfect pair of padded shorts. Let this old hand tell you, finding a pair offering top-notch quality without breaking the bank can feel like chasing a unicorn. But fear not, my fellow cyclists – this is where the Pearl Izumi Quest comes in.
Quality vs Price
So what's so special about these shorts, you say? Well, Pearl Izumi Quest Shorts make your wallet breathe a sigh of relief, without compromising on crucial factors like comfort, padding, and durability. They're a classic example of good things coming in affordable packages.
Comfort & Durability
Now let's drill down, shall we? The Pearl Izumi Quest shorts offer 'Select Transfer' fabric. We cyclists call 'Transfer' fabric the magician of moisture wicking. No more swampy, sweaty rides folks! Plus, with built-in UPF 50+ sun protection, these shorts have got you covered…literally.
Wait…what's that? Do they last, you ask? Absolutely! Constructed from multi-panel fabric, these shorts are designed to survive, regardless of how tough your ride gets. A testament, if you ask me, to their astounding resilience and material quality.
Padding
You might be wondering, what about the padding? Oh, the padding… Allow me to introduce the star of the show: The made-for-comfort TOUR3D Chamois®. Shaped and built for cycling, this padding offers sponge-like absorption, ensuring optimal comfort on those long, challenging routes. There's nothing that screams dedication to cushioning more than this dreamy feature. It's all about taking the bumps in your ride literally and turning them into proverbial smooth sailing. So yes, the Pearl Izumi Quest SHORTS come fully packed with all the necessary features to ensure a comfortable and affordable ride.
To sum things up, if you're looking for the best value, the Pearl Izumi Quest Cycling Shorts should be at the top of your list.
Best Men's Shorts: Gorewear Men's C3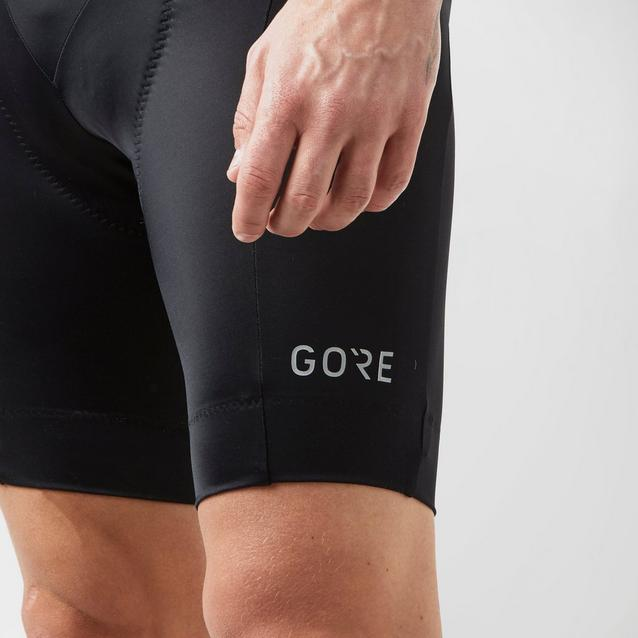 The Gorewear Men's C3 shorts have truly taken the crown for my best men's padded cycling shorts. There's a heap of reasons why these shorts get my vote, and it's not just because of their sleek, if minimalist, design. You see, in the world of cycling shorts, quality and comfort are king. This is a kingdom where Gorewear Men's C3 quite resolutely rules.
Quality vs Price
When it comes to finding the perfect pair of padded shorts, some might say you get what you pay for. But the Gorewear Men's C3 proves that you can have both quality and an affordable price tag.
Their superb quality and durability in the market have been proven time and time again. Alongside this, they come at a price point that won't leave you choking on your energy gel. This makes them an excellent option for all cyclists, whether you're an enthusiastic weekend rider or sporting a shaved head for your latest time trial.
Comfort & Durability
The Men's C3 shorts are made of a mix of polyethylene and elastane which equates to comfort. The fabric is soft against your skin and prevents any rubbing or irritation, even after hours in the saddle. And don't even get me started on the durability! I've had a pair that I've put through the mill – exposed them to rough weather, repeated wash cycles, and intense rides – and they've come out on top every time. Fabulous!
Padding
Let's get right down to the nitty-gritties – the padding. The Gorewear Men's C3 shorts come with the brand's signature seat padding, offering unmatched comfort during long rides. It's like having your personal cushion in just the right places, keeping you pedalling happily for as long as your legs will allow.
Enough about men, in the spirit of gender equality, let's dive into the world of women's cycling shorts next, shall we?
Best Women's Shorts: Shredly Biker Cham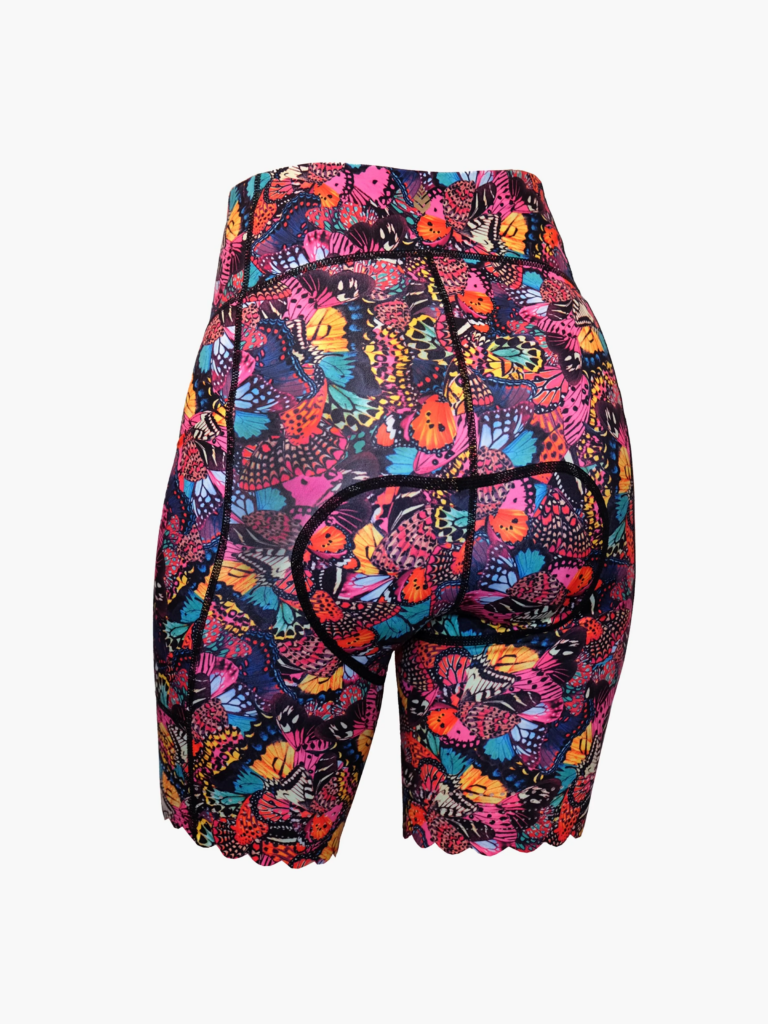 I've been in the saddle in more ways than I can count, and believe me, not all shorts are created equal. Ladies, let me introduce you to the Shredly Biker Cham. These, by far and without a shred of doubt, top my list of the best women's shorts.
Fit and Design
Firstly, what catches your eye is the stunning array of designs. Stripes, geometrics, florals – you name it! The fashion-conscious among us will appreciate this. But, pretty patterns aside, it's the fit that makes these shorts a stand-out. Designed specifically to flatter a woman's shape, they sit perfectly on the waist and hips, eliminating any discomfort or pinching. And, let's face it, who doesn't love a pair of shorts that not only feel good but also make you look fabulous?
Comfort and Durability
Comfort is paramount and these shorts don't disappoint. They come with a removable chamois (the oh-so-important padding we cyclists depend upon), allowing for the flexibility of use on and off the saddle. The material is breathable, yet robust – surviving many a washing machine cycle.
Value for Money
Now, lets talk pounds and pence. We are all sensible, hardworking women, who value our hard-earned cash. Shredly Biker Chams aren't exactly 'budget', but I always say, invest in comfort and quality, and it'll pay dividends on the long rides. Besides, the durability these shorts offer means you'll not be forking out for a replacement anytime soon. Long-term, they're a shrewd investment! We're all for savvy spending, aren't we?
Choosing the Right Padded Cycling Shorts for Ultimate Comfort
Now, we might think that picking out padded cycling shorts is pretty straightforward, right? It's a pair of shorts with a bit of padding – no biggie. Well, let me tell you, fellow cyclists, there's a bit more to it than just that!
If you truly yearn for ultimate comfort on those long winding rides (as I sure do), then choosing the correct pair becomes far more critical. Remember, your padded shorts are not just your armour against the harsh saddle, but also your comrade in crime against chafing and other unpleasantries that can interrupt our shared love for the open road. So, where do we begin?
Identify Your Cycling Needs
First up on this cycle-short journey of ours, let's figure out what we really want from our pair. Are we casual city riders, powerhouse hill-climbers, or do we love embarking on long-distance treks? Our cycling habits often define our choice. The padding required for a short commute differs vastly from an intense road race. Gender-Specific Designs
Did you know that padding varies between men's and women's shorts? Yes, indeed, my cycling companions! Different anatomy asks for different padding, and as such, unisex shorts can sometimes fall short (pun intended) in providing the needed comfort. So it's worth checking out gender-specific options.
Diving Into the World of Pads aka Chamois
Once you've identified your specific needs, it's time to dive straight into the heart (or should I say bottom?) of the matter: Chamois. These pads come in various styles and thicknesses. Some prefer chunky, thick chamois for rough terrains while others might favour lighter, streamlined versions for speed. The trick is to try a few out and listen to your derriere – it usually knows best!
So, we've started to peel the layers of this padded shorts mystery, haven't we? With the correct pair, you'll feel as if you're cycling on clouds, transforming each ride into a new adventure. Stay tuned, cycling aficionados, next we're going to delve into the nuances of different padding materials.
Exploring Different Types of Padding Materials
When it comes to padding materials for cycling shorts, there are a few options available that cater to different needs and preferences. My extensive experience and expertise in this field, accumulated through years of pedalling adventures – from merry meanders to gruelling grand tours – allows me to shed light on this essential aspect. I've put my posterior through a plethora of padded shorts vaunting an array of materials, so talk about beneficial bum experience!
Foam
Let's start with foam padding, shall we? This is often the go-to material for most cycling bibs and shorts due to its affordability and decent performance, especially in entry-level gear. Is it the top tier option? Well, not quite. But it does offer respectable cushioning to soften your ride, and it's lighter than other padding materials, which scores it brownie points in my book.
Gel
Next on the list is gel padding. Have you ever sat on a gel cushion and proclaimed, "Ah, that's heavenly!"? If you have, you might be a fan of gel padded cycling shorts. These provide excellent comfort for longer rides, as they effectively reduce vibration and impact. They do tend to be a bit heavier than their foam counterparts, but for many, it's a small price to pay for an extra layer of posterior pampering.
Multi-Density Foam
For those of us who really put in the miles and need that extra bit of bum cushioning, shorts with multi-density foam padding are a godsend. The layered composition blends different foam densities, which means more support where you need it, less where you don't, and just the right amount of cushioning in all the right places. They are slightly pricier but well worth the investment for regular riders.
Anti-Bacterial Padding
No one likes a sweaty Betty (or sweaty Bert), and that's when anti-bacterial padding comes in handy. Made of either foam or gel infused with antimicrobial substances, these shorts combat odour and promote hygiene, making them the perfect companions for those long, sweltering summer rides.
It's important to remember that although padding is crucial, it's not the be-all and end-all. The design, fabric, quality, fit, and most importantly, how comfortable you are in your shorts matter greatly. All that padding won't add up to a hill of beans if your shorts don't fit properly.
So there you have it, my friends – a quick tour through the world of padding. Remember, it's not just about choosing a material but ensuring it suits your needs and style of riding. Investigate, experiment, and find your perfect padded cycling shorts match!
Finding the Perfect Fit: Sizing and Measurements
After exploring a variety of padding materials and understanding our cycling needs, we now venture into the critical aspect of finding the perfect fit. Remember, no matter how top-of-the-line or expensive your padded cycling shorts are, if they don't fit you right, they're not going to do you any good. So, it's time to grab the measuring tape and get acquainted with the numerical side of your backside…or thighs…or waist…
Measuring for Size
When measuring for cycling shorts, there are three crucial numbers to know: your waist, hips, and inseam measurement. Start by measuring your natural waistline (just above your belly button), then measure the widest part of your hips (your bum included), and lastly, your inseam (from the highest point of your inner thigh to your ankle). These measurements will help you to select the right size from the manufacturers' sizing charts, as sizes often vary between brands.
The "Snug but Comfy" Guideline
In theory, the perfect pair of cycling shorts should be snug but not too tight. This golden rule holds even when dealing with padded shorts. Why, you ask? Well, a loose pair of shorts can chafe your skin and make your ride uncomfortable, while overly tight shorts may restrict your movement and circulation. It's all about achieving that snug but comfy state where the shorts stay in place without digging into your skin or limiting your movement.
Trying On is the Final Drug
Armed with your measurements and a firm understanding of the 'snug but comfy' rule, your next step is to try those shorts on. I cannot stress enough the importance of this step. How a pair of shorts feels when worn can tell you a lot about how comfortable it will be during a ride. Pay special attention to the waist band and leg grippers. They should secure the shorts in position without being overly restrictive.
Gender Making a Difference
One final note, it's worth mentioning that cycling shorts are gender-specific, designed with the unique anatomical requirements of men and women in mind. For instance, men's shorts typically have a longer inseam and less hip room, while women's shorts are usually shorter with a wider hip area. So, do ensure you are looking at the right gender section before you begin your hunt for the perfect pair of padded cycling shorts.
A well-fitted pair of high-quality padded cycling shorts can make a world of difference during your cycling escapades, transforming what could be an uncomfortable slog into the smoothest ride imaginable. Happy hunting, and may your bum thank you for your diligence!